Press Release – Pilot Shortage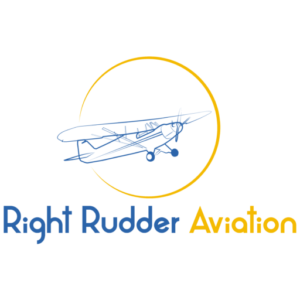 New Local Flight School Seeks to Address Looming Pilot Shortage while Contributing to Local Economy
Founded in late 2016 by two UCF graduates, Right Rudder Aviation provides flight training for anyone who wishes to take flight, whether for sport or as a potential career in an industry which is growing exponentially in demand.
U.S. airlines are on the verge of experiencing a major shortage in pilots, one that the Wall Street Journal has described as "potentially the worst in half a century". Smaller, regional airlines are already feeling the effects of this shortage, which serves as an indicator of what's to come for the bigger airlines that use the smaller ones as pipelines for hiring. A study cited by Bloomberg News indicates that the looming pilot deficit will soar to 15,000 by 2026.
What is causing this dramatic shortage? First, more captains are reaching the mandatory age of retirement of 65 while fewer young people choose aviation as a profession, potentially due to the high costs traditionally associated with training. In 2007, Congress increased the mandatory retirement age from 60 to 65 to delay the retirement of all the military pilots who moved to the airlines after the Vietnam War. Now, it is estimated that 18 percent of the pilots flying for major U.S. airlines in 2014 will retire by 2020, and three-fifths will retire by 2030. Boeing and Airbus estimate that the industry will need more than a half million new pilots by 2035. To add to that, as more and more pilots exit the workforce, industry demands continue to rise as the number of airline passengers keeps growing.
With that in mind, Right Rudder focuses on making flight training affordable and reachable for those wishing to pursue aviation. "Our goal is to make flight training accessible to everyone", says Andrew Chan, Co-Founder and Chief Flight Instructor at Right Rudder. "We offer the best value in flight training, focusing on the fundamentals of flight. Stick and rudder skills are engrained in every student from day one, so no matter where their career takes them, whether that be flying a Boeing 787 or becoming a flight instructor, we ensure their skills will exceed the task at hand", says Chan.
Aspiring pilots should take advantage of these new opportunities in aviation as airlines look for new talent to hire. "Since we opened our doors we've been communicating with and establishing relationships with the airlines, and they've been extremely excited to have a new source of locally trained pilots", says Chan.
Since their soft opening in November 2016, Right Rudder has made quite a splash in the local community as they've created jobs and have brought more business to the local economy. "We're proud to have created close to a dozen new jobs, from flight instructors to aircraft mechanics, and we hope to see this number continue to grow", says Co-Founder Charles Lawson. The company has also brought in a number of out of state students. "Our 1946 Piper Cub is one of the only few available for student solo flight in the region, drawing students from other parts of the country who in turn stay in local hotels and spend money locally during their flight training", said Lawson.
Right Rudder Aviation is located in the Mid Florida Airfield (X55) in Eustis. The company's official grand opening and ribbon cutting ceremony with the Mount Dora chamber of commerce will be held Saturday, March 18th. They will be offering $20.00 discovery flights for those interested in exploring flight. The event will run from 8:00am to 2:00pm with the ribbon cutting ceremony at 12:00pm.
About RRA
Right Rudder Aviation focuses first and foremost on the fundamentals of flight. Their mission is to make flight accessible to everyone who dreams of taking off.  The services provided include flight training, ground school, flight reviews, tailwheel endorsements, discovery flights, and aircraft rental and maintenance.
Andrew Chan and Charles Lawson are Florida natives and University of Central Florida graduates. They have been business partners since 2009, when they became Liberty Tax franchisees and area developers. Mr. Chan has been flying since 2003 and later became a Certified Flight Instructor. In 2016, the pair decided to combine their business background and their passion for flight, and Right Rudder Aviation was born.
Contact
Francheska Markus, Francheska@flyrra.com
407-734-1442
19708 Eustis Airport Road
Eustis, FL 32736